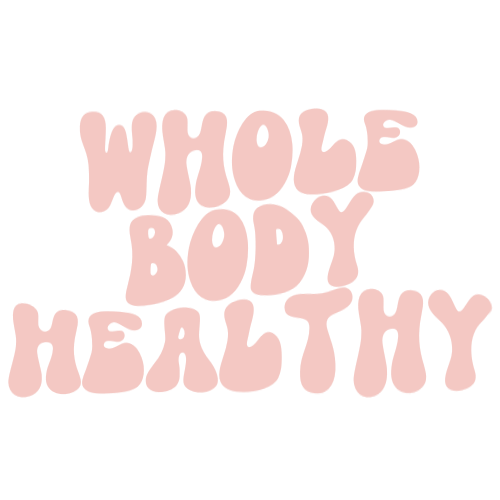 Join the Club
My Mission

Is to get as many women as I can Whole Body Healthy ; meaning mind, body, & soul. As a mother of two, I am very passionate about the health of my children and I firmly believe it starts with mother's health. There is a war on children's health right now and I want to share my knowledge of health with ALL women, (mothers and future mothers) so we can ensure the next generation is HEALTHY.
The APP

Inside the app we are breaking the "gym life" stigma and actually getting you healthy, from the inside out. Through proper nutrition, functional exercise, and daily habits for mental health, I give you all the tools to get you Whole Body Healthy in my app!
My Workouts. Your lifestyle

My programs are the exact workouts that I do. They are designed to fit into your lifestyle and give you results without breaking the bank. Whether you are pregnant, postpartum, looking to gain muscle, loose fat, or maintain, I have programs to carry you throughout your life.
Represent

We are on the move to get you whole body healthy one step at a time. Get your Whole Body Healthy accessories so you can help spread the word.
Megan K

"Your 2022 new years challenge CHANGED MY LIFE! I can't wait to see what new challenges you have!"

Heiden R

"I feel so much better, your workouts are amazing in the Full Body Gym 1.0!"

Jenna L

"I really like that your Peach Program Gym workouts are manageable and don't stress me out. They fit into my schedule whether I have 45 minutes or 2 hours to workout."

Gina L

" I am LOVING your Gym Full Body program! The exercises are challenging but fun and I know I'm pushing my body in a good way. I'm in week 4 and already feel stronger. I've tried several workout programs and this one is hands down the best. And I love that I can do it from home or at the gym."

Brianna G

I feel so much more confident than I did when I took my first photo, because of you!

Jackie C

You FINALLY got me on a consistent workout routine!